Libor doubts creating 'alarming' practices
LONDON: Uncertainty over the future of the Libor global interest rate benchmark is seeing some debt sellers make "alarming" changes to their financial contracts, Franklin Templeton, one of the world's largest asset managers, said on Wednesday.
Regulators plan to replace the scandal-plagued Libor by the end of 2021, but with its use as reference point embedded in tens of trillions of dollars worth of loans, bonds and mortgages, the process is far from easy.
There has been scepticism about whether such a huge transition could take place on time — or even at all, and in a blog post two of US-based Franklin Templeton's top debt managers warned serious problems were already emerging.
Mark Boyadjian and Reema Agarwal from the asset manager's 'Floating Rate Debt Group' said some companies were adding language to new-issue loan credit agreements that allow them to choose a replacement rate for Libor, without lenders' consent. Perhaps even more worryingly, in some cases the language was not in draft documentation sent to investors, but added to the final executed versions of credit agreements, they said.
"The legality and underhandedness of inserting such a provision are debatable," they wrote. Making it possible to even change the terms of a financial market contract without consulting those who had bought the related asset was "an alarming trend".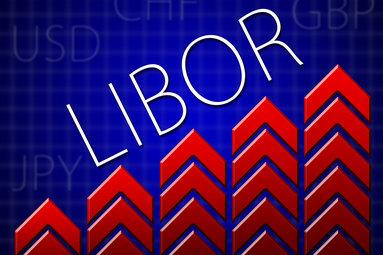 COURTESY BY: https://dawn.com/